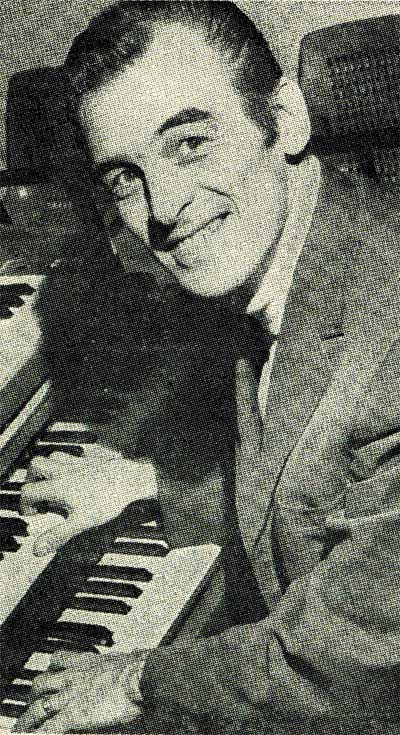 They don't laugh when Doug Duke sits down at the piano – or organ. But they do laugh when they see WHERE he plays.
"It's got to be one of the tiniest music rooms anywhere," says the affable performer and proprietor of a Charlotte club no bigger than some living rooms in Brighton.
Local music lovers, however, are amazed at the caliber of artists who appear for one-or two-night stands at what some call the "corner billiard pocket."
They'd be well-spaced elsewhere, but photographs of some of these artists – Marian McPartland, Clark Terry, Roy Eldridge, Urbie Green, Teddy Wilson, Charlie Byrd, Bobby Hackett and Lionel Hampton – are crowded on the walls of Doug Duke's, 4449 Lake Ave.
"It's quite a shock when they first come here and see our sardine situation," admits Duke.
Once they play at his "music room" (he never calls it a "club" or a "saloon"), these name jazz musicians ask to be invited back, he claims.
"I don't pay that kind of money because I'm too small. But the room is becoming known throughout the country as the room to play. It's the clientele that make the difference.
"It's so quiet here. It's like a concert hall. And the people who come here have found that the more attentive they are, the more they get from the artist. He'll work 10 times harder."
He knows of only two other places like his – "a performers' house" - in the country. One is guitarist Charlie Byrd's in Washington, D.C., and the other one has slipped his mind.
Duke also likes to compare the acoustics in his room with those of a recording studio, which it actually has been.
Background music for the much-acclaimed TV documentary on the local housing shortage, "Think About It," was recorded at Duke's as were radio and TV commercials for Frank Horton's re-election campaign.
"We recorded the 22 –piece Eastman Jazz Ensemble here last year, and you could sit anywhere in the room without having your ears cave in," he says.
Duke, who also may have the only place in town with records in his juke box by people like Stan Getz, Dizzy Gillespie, Glen Gray, Red Norvo, Oscar Peterson, Gabor Stabo, Duke Ellington and Count Basie, celebrates the second anniversary of its opening on Saturday.
British pianist Marian McPartland will be on the bandstand Friday and Saturday nights to highlight the occasion. She and Duke will record an album live in the room, and on Sunday night the two will take part in a jazz concert for young adults at Mother of Sorrows Church in Greece.
MARIAN IS JUST one of scores of musicians Duke met or played with during his 25 years as an itinerant jazzman. After classical piano training at age 6 and organ at 10 with "a long string of teachers," his travels began when he was 15.
"I was always running away with a band," he says. "They (his parents) could never find me."
The first name band he landed with was Shep Fields, but it was the swinging Fields' orchestra which followed the better known "Rippling Rhythm" band.
Others he worked with were Jan Savitt, Lionel Hampton, Dick Stabile and Mal Hallett. The only white sideman in Hampton's band, he often was turned away at Negro restaurants and hotels in the south.
In the 1950s, he led his own groups and was booked into such top spots as Frank Dailey's Meadowbrook in New Jersey and the Hickory House in New York City. In 1963 he returned to his home town.
But until two years ago, he went to Europe every winter, did radio and TV studio work and cut records for labels like Phillips, Mercury, Decca and Hamptone.
DURING HIS comparatively stable life here, he took up flying. "It's like jazz, another way to practice freedom of expression. Executing a clean maneuver in the air is great joy."
He's also built the "Dukeatron," a complete Hammond organ and a complete piano built into one instrument and now stored in his garage. And he's also built two 22- foot cabin cruisers in his basement.
In 1965 Duke and a son, Darryl, went on an 8,500-mile motorcycle trip across the country, driving 100 to 550 miles a day for six weeks, but "stopping at the best motels."
Although he has a wanderlust for Europe now and then, Duke has no desire to "bank around" the United States as a musician anymore because of "the proprietor problem."
"Every club owner is an expert. But after all, a jazz musician is working under the most difficult of circumstances without outside interference. Because his business is instant creation, it's pretty hard to put limits on him."
Every performer, he believes, has a secret yen to be a club proprietor. "It gives you the choice over how, what and when to play. And you have the opportunity to get together with fine artists and friends who are still traveling."